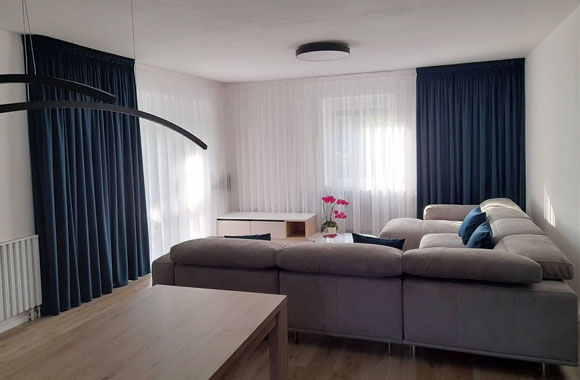 WE SEW CURTAINS AND CURTAINS TO MEASURE
Know us
We would like to introduce you to our range of products and services we provide within the interior design to satisfy your needs, leading to premium quality, optimal price and complete satisfaction.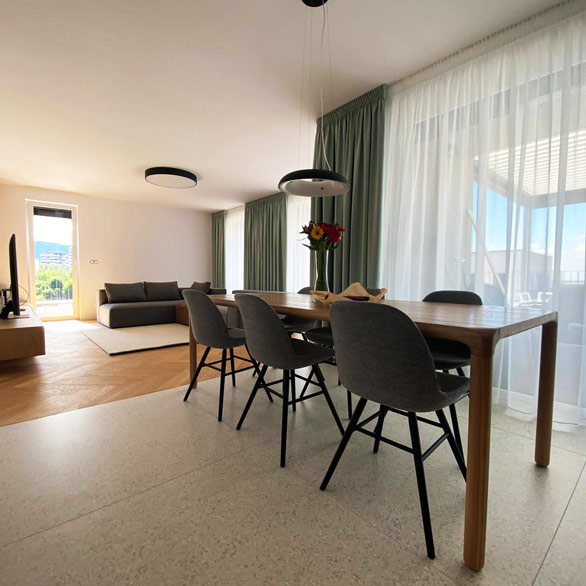 We offer design and installation of curtains, drapes and pelmets with the possibility of mounting rails of your choice and at a professional level, from start to finish (including consultation, ideas, measurements, comparing samples, manufacturing desired products and the assembly). Along with these accessories, we will be happy to provide advice in 3D interior design, with selection and focus on samples to assure your satisfaction.
If you are not interested in curtains, we also offer Japanese walls, shades, Duo shades, Plisse shades, horizontal and vertical blinds. All including the whole procedure of measurement, fabrication and assembly, provided with warranty.
In any case, you can count on us to precisely tailor window decorations for you only from quality materials with a full guarantee in design, structure, colour, dimensions and at affordable prices, because even you customers who are reading this introduction will be pleasantly surprised by the overall service in great delivery times that is prepared for you. We would like to thank you in advance for your trust.
We also offer you other materials, products and services related to the design of bedrooms, living rooms, children's rooms, kitchens, workrooms and other areas. Try to see our complete offer listed in the menu.
Contacting us is not the end of this website. It just begins a story that will have a good ending for you, thanks to our efforts.

Our company implements furnishing of buildings, houses, flats, hotels, offices, cafes, restaurants, including the supply of goods, materials, works and services.